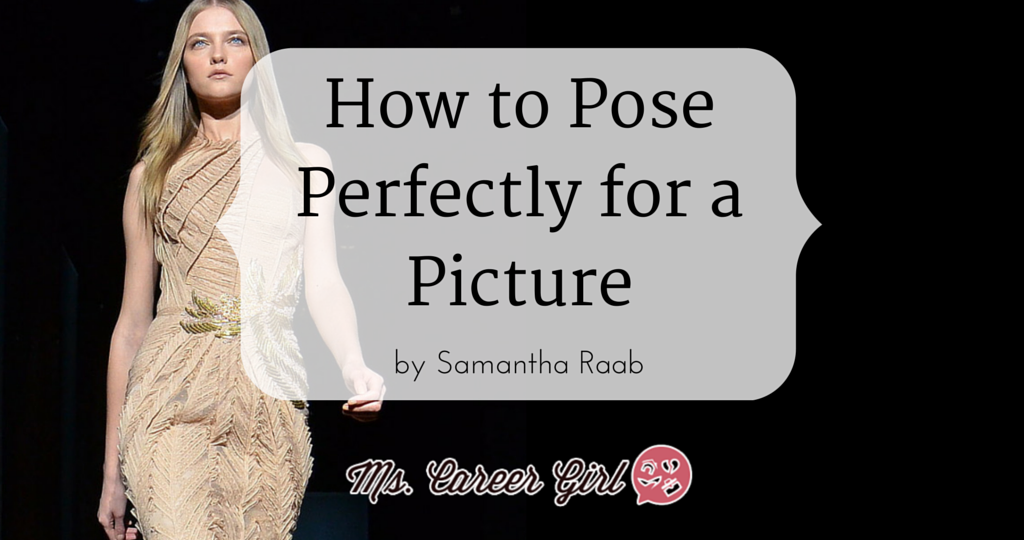 Today, we take more pictures in two minutes than we did in the whole 19th century. Of course, at the time in history exposure times for photos lasted several hours.
Now, the number of pictures on Facebook is 10,000 times greater than the amount of photographs in the U.S. Library of Congress. It is estimated that over 350 billion pictures are taken a year.
Whether posing for a quick selfie with friends to post to Instagram or getting a professional headshot taken to set as your profile picture on LinkedIn, everyone wants to look good in pictures. Here are a few tricks to how to take a perfectly posed picture.
To the right
A study at Wake Forest University found that the left side of people's faces is more pleasing. On the left side of our faces, we show more intensity and emotion compared to our right side. Coincident that the dimple on the left side of my face is waaaay bigger than the one on my right?
Avoid the double chin
To avoid the illusion of having a double chin, press your tongue to the roof of your mouth and push your chin slightly forward. This helps the way shadows form around your face and elongates your neck.
What are you wearing
Granted, we never know when we will get our picture taken, but if you know ahead of time, avoid bright colors like yellow. Bright colors pull attention away from the focus of the picture (you!).
Body position
Stand up straight, angle your body away from the camera, place your hand on your hip, and stand with one foot behind the other with your weight on the back foot. This lessens looking flat in a picture.
Camera placement
Ladies, have the photographer angle the camera so that the camera is angled is at or a little bit above eye level. Men tend to look better with the camera angled up.
Near and far
Whatever body part is closest to the camera, will appear larger than the rest of you. Pull your shoulders back if you want your arms to look more slender.
When in doubt…
Relax and have fun!
Ms. Career girl wants to see your stellar snapshots. Share below, tweet us at @mscareergirl, or tag us on Instagram.
---