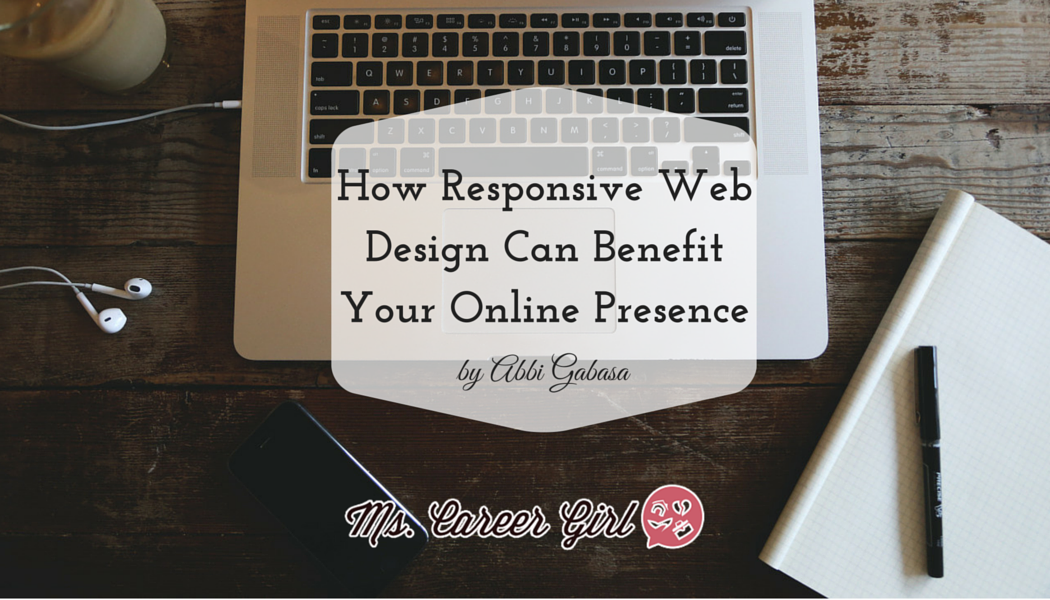 2015 is the year of responsive web design. If your blog and website are not utilizing this, then you are getting left behind.
It doesn't matter if your website is corporation owned or you're simply a mommy blogger or beauty blogger, you can benefit from responsive web design.
Responsive Web Design
At its most simple definition, responsive or adaptive web design is the way your website or blog shows up on various mediums. The idea is that you want your site to be the same from a desktop computer to a tablet and from a laptop to your smartphone.
This makes it easier for visitors to navigate your site no matter which of their devices they are using to get online. It makes them happier and it makes them more likely to come back if they can do what they want even on the smallest cell phone.
Why It's Important
As mobile grows, so does the need to have something that allows you to get the same visibility from one device to another. While one screen may be smaller than another, people are going to be viewing the same things on them.
Responsive design works to make your visitors happier, because they have a better experience with your site this way. Having the same viewability across multiple platforms ensures that all of your visitors will be pleased.
How To Make It Work For You
Depending on your website provider, you may have an easier go at responsive design than others. Certain layout options for WordPress offer responsive design, others you'll need to work on. Wix.com offers responsive design, allowing you to go in and edit not only how your website looks on computers, but also how it looks on phones.
The differences between the multiple platforms is basically in your screen resolution. Things will need to be at a different size depending on the screen it's being viewed from. You may also be going from horizontal views (computer screen) to vertical views (upright smartphone).
It may seem confusing, but it's very important. You'll know this the very first time you visit a website on your smartphone that doesn't allow you to get from one page to the next and fills your entire screen up with some random photo.
The time you take to learn to make your site more responsive, or the money you pay a professional to do it for you, will be well worth the increased monthly viewers and possibly even increased sales because your site was compatible with their particular device of choice.
The more flexible your website or blog is, the better response you'll get from visitors. Adding responsive design will just help ensure they get satisfaction, and as technology continues to evolve it will make your site perfect even on someone's computer watch or eyeglasses!
---